Services
Electronic Fuel Injectors rarely die, they just get dirty! DOCTOR INJECTOR will test, "ultrasonically" clean and completely reseal your injectors with all O.E.M. o-rings, filter screens, and pintle caps at a very low cost. This service will save you a lot of money compared to high replacement costs that a shop might charge for new injectors. We also sell full seal kits, starting from $19.95. Seal kit includes pintle caps, o-rings, filters, and spacers.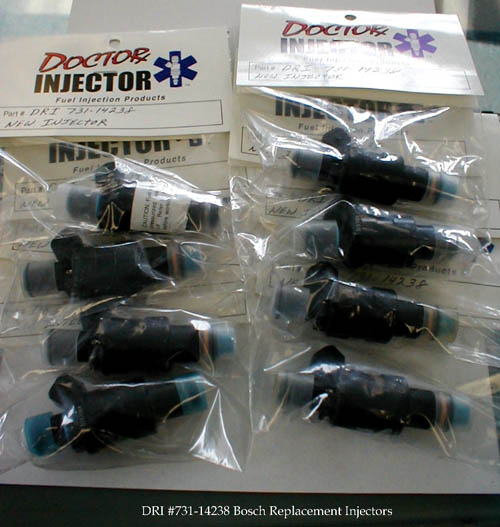 Fuel Injector Service Menu
Here at Doctor Injector, we can do many things concerning fuel injection service. For an estimate, or question, please call the shop nearest to you.
Checking Procedure:

1. Flow Test Only (in sets)...

2. Leak Test & Check Spray Pattern...

3. "The Full Meal Deal"...

For "TBI" Style:

1. Flow Test Only...

2. Leak Test & Check Spray Pattern...

3. "The Full Meal Deal"...

For Mechanical Ball Style & "CIS" Type:

1. Clean and Flow only

2. "TBI" Rebush Shaft

For "TBI" Complete:

1. Single...

2. Dual w/ Reg, & all parts... Includes Rebush and Sweep T.P.S.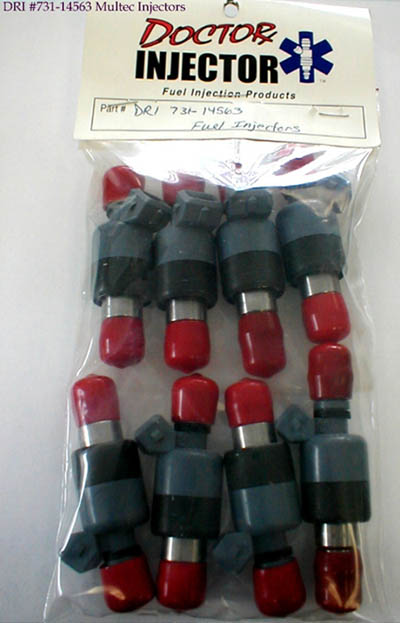 "The Full Meal Deal" includes:
Strip & check spray pattern, OHM Test, Leak Test, Flow Test, "Ultrasonically" clean then Flow Test, reseal injectors with all new O.E.M quality seals, filter screens & Pintle Caps, plus supply "Leak & Flow" data sheets for you and your customer's information.
At DR.INJECTOR we stock a complete selection of O.E.M. quality gaskets for manifold upper to lower mounting, T.P.S. throttle body and flange heater mounting and a large variety of pressure diaphragms and gaskets, Pintle Caps for $1.50 each, special "O" rings for $1.95 each, and filter screens for $4.00 each.
The Advantage of Ultrasonic Cleaning Proven accuracy, all new filter baskets, seals and Pintle Caps installed. No potential damage to O-2 sensors or catalytic converters as is possible with pressure or chemical cleaning methods of the past! Our injector service will return your injector to 100% of their original flow capacity - Guaranteed!
Note: Injectors with severe water damage or internal electrical problems may not be repairable. Prices subject to change and may not reflect current rates.