Stanadyne Product Information and Details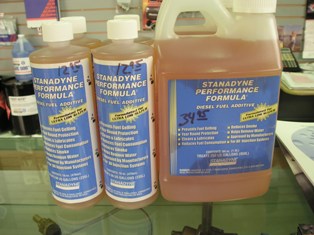 Dr. Injector now carries Stanadyne fuel additives. These additives are specially designed for diesel fuel cars and designed to address all major common diesel fuel related problems such as cold weather operability, low sulfur lubricity, hard starting/low power, as well as helping remove water and prolonging the effective life of diesel fuel.
Prices from $12.95 to $34.95.